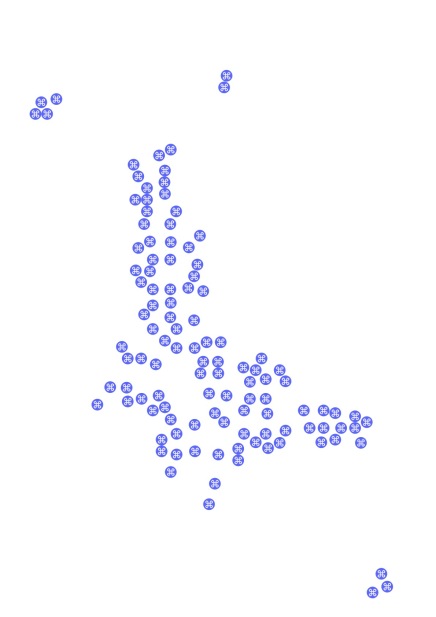 Persons of Interest
In a time where participatory art often explores social processes more than material objects, Sandvad Mengers combines the two; the importance of objects and visual appearance with the social process of art involvement. Persons of Interest is carried out and only visible when performed and received by the people of Åsted. It thus integrates user driven art with a site specific work frame. The title also has an implicit reference to what can happen in a social art project when a relationship is established between the art piece and the people. The project develops only in relation to people that show an interest. And this effect is out of the hands of the artist. And therefore, perhaps one of the more interesting examples of how participatory art can be created.
With her art piece Persons of Interest Line Sandvad Mengers demonstrates that social art is best when the very methodology and strategy of social engagement itself is challenged.
Sandvad Mengers was part of long-lasting dialogue with the citizens of Åsted, as part of the wider rural art project Grasslands, curated by visual artists Birgitte Kristensen and Lene Noer.
She was interested in knowing how people interpreted their living place and asked them: What is interesting about your village? The answer she got from citizens of Åsted had little to do with the physicality of Åsted or the commercial and touristic sites of the area. We: the people living here, are the most valuable thing this place has got, she was told.
Based on her dialogues she decided to shed light on the one thing that villages still have - perhaps the one thing that makes these so-called 'out-skirt' places survive, long after all shops, schools and public institutions have closed down; namely a special community. 'Persons of Interest' - is a title referring to the classic touristic term for sites to visit with specific attractions and aesthetic appearances. Sandvad Mengers created emblems like the official symbols for 'Places of Interest', made for each citizen in Åsted, to mark the people on the map. She handed the emblems out in wearable formats as brooches to each citizen in their mailboxes, accompanied with a letter explaining in few words that this was a gift to one thing special in a small village. It was now up to the citizens whether to wear this emblem or not.
During the public event, Rural Forum, taking place in Åsted 2017, some citizens where seen wearing the round blue brooche, others kept it at home, but the inter-connection between each citizen was, visible or not, given a new meaning.
Sofie Maj Thomsen
PhD Fellow at Aarhus University, cand.mag and writer at Danish Culture Magzine Fine Spind