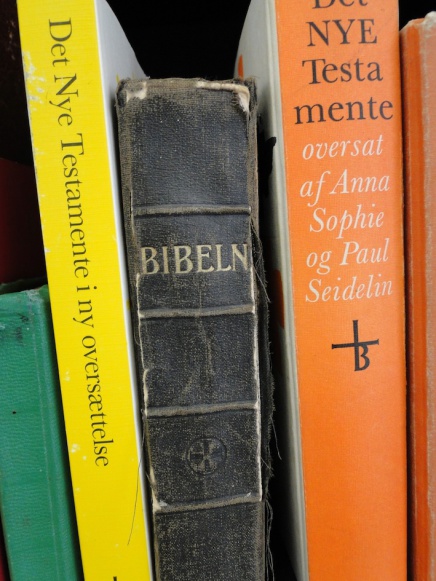 FOR THE LOVE
30.05.14 - 08.07.14
Line Sandvad Mengers works primarily with a conceptual and social practice, which often involve other people. Subtle challenges of Western cultural identity, and the study of human interactions are important ingredients in the work of Line Sandvad Mengers.
Faith and political positions has been a recurring part of Line Sandvad Mengers' practice. The exhibition FOR THE LOVE explores the significance of objects with Christian references, as an alternative to consumption culture values. By reflecting on the message 'You shall love your neighbor as yourself' Line Sandvad Mengers works in the passage between the ideal and the instinct, she challenges the concepts of self-centeredness, self-promotion, coexistence and faith.
EKKLESIA, 2011
Fabric collected from people living in the village Laven.
REVOLT (with rage and patience), 2014
Marble, resin, iron
THE DOVE, 2014
Stuffed dove, dye
FARVOURITE BOOKS (bibel), 2014
Modul: Botanique, Antique and borrowed books
COMING OF AGE, 2014
Pomegranate, plexiglass.
The exhibition is sponsred by Montana Møbler A/S
By invitation of Naja Maria Lundstøm at c4 projects